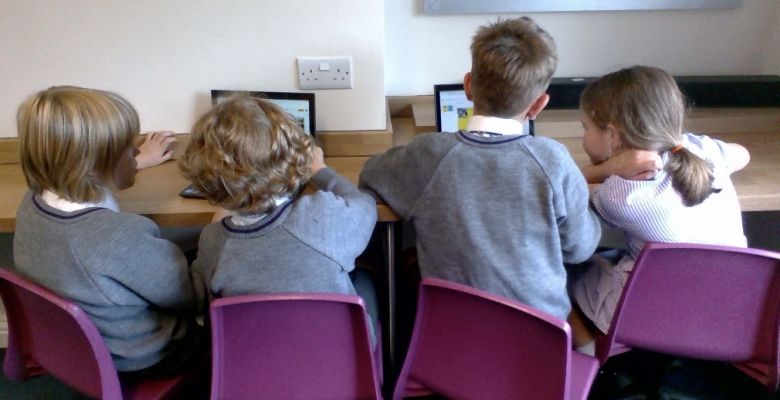 Each and every class has made a fantastic start to their computing lessons this half term, making use of the big investment in our Chromebooks made by the ICT department last year.
As ever, lessons for each class started by centering around E-safety; the importance of keeping personal information private and steps to take if a child is made to feel uncomfortable when using technology.
Our youngest Foresters in Nursery have been enjoying their weekly computing sessions with Mr Bullock: enhancing their social skills by interacting with a different adult teacher and learning to move around the school in a sensible manner.
In Upper School, the children have been showcasing the skills they learnt over lockdown by creating pen pal letters using Google Docs and creating presentations using Google Slides to share with the class (virtually of course!)
Upper School recently took part in a Bellevue Digital Competition, where they were asked to create something to share around the theme 'Together We Can'. Keep your eyes peeled for news of the results later on in the term.