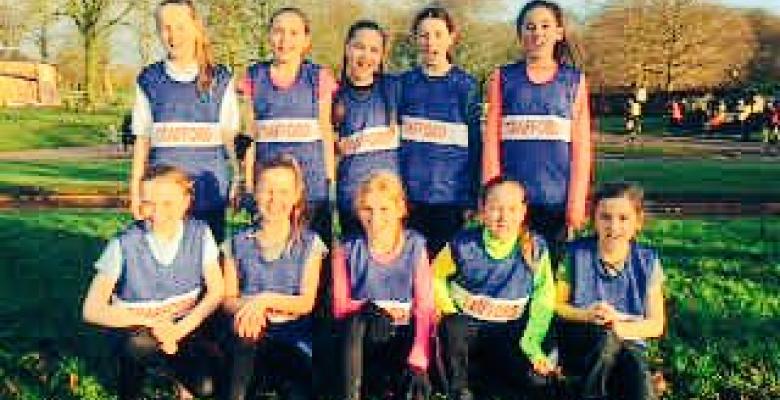 I have really enjoyed the 2016 – 2017 cross-country season. I did all the John Leigh races and had some strong runs in the A race. My highest position was 6th place. I'll try hard to win it next year when I am in Year 6. I have also run at Sale Harriers and was pleased to get a top ten place there. My combined results at John Leigh and Sale Harriers helped me get picked to represent Trafford at the Greater Manchester Junior Cross Country Championships at Heaton Park. It was an ace course. Muddy, hilly and narrow and it was a really cold day, which made it a very hard race. Trafford Girls won! Trafford Boys won too.
I recently represented Forest Prep at the ISA North Cross-Country competition at Beech House in Rochdale. It was also a muddy day. I came second in my race. I would now love to get selected to represent the Northern Region at the National ISA Cross Country Championships in March. I went last year and it was good experience, so I've got my fingers crossed for this year.
I train regularly at Altrincham Athletics Club. My coach is called Andrew and he runs some good sessions. I have represented my club at races across the North West and at a team relay event in Sheffield which was fun. I also try to do Park Runs when I can and I a long run with my Daddy on Sundays. I'm a bit faster than him, but he doesn't like to admit that! I love cross-country because I love running, especially when its muddy, wet and conditions are tough. Mummy gets cross when I wear white socks though!
J Forrest Year 5