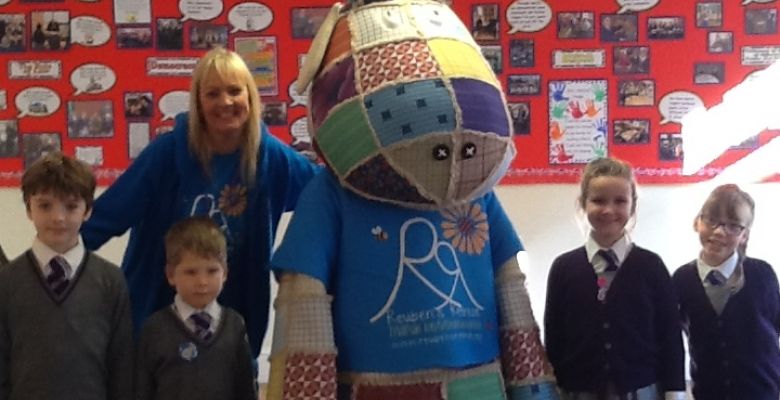 Last Wednesday, children from Reception up to Year Five enjoyed a visit from Reuben's Retreat.
Children's author - Victoria Trundle - came into school to read her book, 'Reu the Rainbow Gnu', to the children as part of our World Book Week Celebrations.
The children were especially excited to see Reu the Gnu himself, who came along to act out the story. Victoria kindly integrated a Q&A session at the end, which allowed children to ask her questions about her book, as well as about all the incredible work they do at Reuben's Retreat.
Please click here to find out more about Reuben's Retreat.