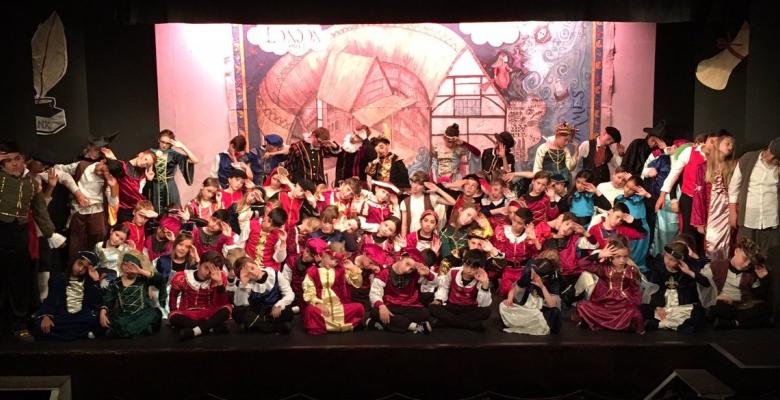 The opening night of the Upper School production of 'Shakespeare Rocks' was a huge success. The entire cast, particularly Year 6, shone on stage. Everyone backstage listened and behaved impeccably, which ensured that the performance ran smoothly.
The Summer show is always a hugely rewarding experience for both teachers and pupils. Ms Pierce and Mrs Quinn, Forest parents, created superb props and onstage backdrop, which has been admired throughout the week. A special mention must go to Ms Wellings, Musical Director, and Mrs Allcock, Producer and Director, who work tirelessly to make sure the show runs without a hitch!
It is Mrs Allcock's last Summer show, as she leaves Forest for pastures new. We all wish Mrs Allcock every success in her new school.