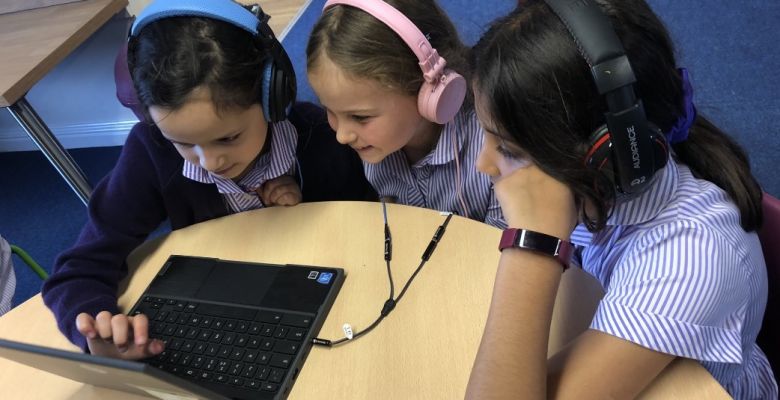 Ms Wellings has enjoyed resuming her full timetable of music lessons. Years 3 and 4 have been enjoying their introduction to the xylophone topic, where they have been looking at simple time values and bass clef spaces. Year 2 have been learning different types of strumming as well as the 'fret' position for the Chord C on the ukuleles and in Upper School, Year 5 and 6 started their 'Music Technology' unit, being asked to replicate a drum and bass pattern.
Lower School have been participating in some outdoor, socially distanced lessons: learning Nativity songs and actions.
As if this was not enough, Ms Wellings has even resumed one-to-one piano lessons.
This busy and productive start to the year has been music to our ears!