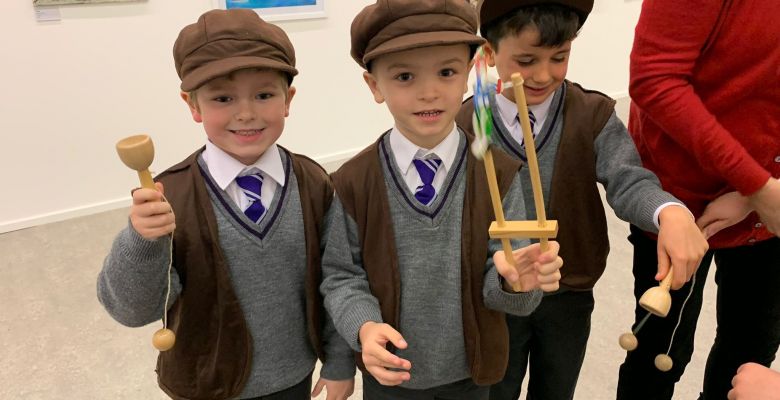 As a typically busy half term, our Foresters have thoroughly enjoyed the reintroduction of immersive learning experiences. We regard these as a fundamental part of learning as children are able to relate and develop their learning on a variety of topics, thus making it more memorable and ultimately, enabling them to retain information more effectively.
Year 1 stepped back in time to experience Victorian life at Salford Museum. The children were eager to dress up as Victorians and take part in the chores that took place 'back in the day.' They also enjoyed playing with old toys which they had learnt about in class.
Linking with their topic (The Great Fire of London), Year 2 had a great time visiting Staircase House, where they learnt how the house was brought back to life after the fire.
All the children enjoyed dressing up as characters, walking from room to room as they re-enacted the story of the Great Fire of London. They experimented using wattle and daub and made their own fire badges. A fun and educational time was had by everyone!

Our eldest pupils welcomed Sir Graham Brady, MP, into their classroom where he participated in a hot seating session on his role within Parliament. It was an excellent opportunity for the children to research and understand how Parliament works and how laws are made. In addition, Year 6 had a wonderful evacuee experience at Tatton Park Farm, learning about what life was like for an evacuee. Thank you to all the volunteers for making their experience so interesting and enjoyable.